TEMPORARY CLOSURE – Following the government announcements, the Dohyang Lee Gallery will postpone the hosting of the public until further notice. However we will maintain a part of our activities and be reached through mail at
info@galeriedohyanglee.com
or telephone at
+33 (0)6 14 57 27 88
.
GOLD, INCENSE & MYRRH
EXTENSION UNTIL APRIL 17TH 2021

with

Alexandra Riss, Alice De Mont, Aurélien Mole, Claire Adelfang, Clarissa Baumann, Charlie Jeffery, Charlotte Seidel, Elisabeth S. Clark, Ellande Jaureguiberry, Emmanuel Tussore, Eric Tabuchi, Jenny Feal, Jesus Alberto Benitez, Jihee Kim, Joongho Yum, Julie Savoye, Kristina Solomoukha, Kihoon Jeong, Kyoo Choix, Laëtitia Badaut Haussmann, Laurent Fiévet, Laurent Mareschal, Louis-Cyprien Rials, Marie-Jeanne Hoffner, Marcos Avila Forero, Minja Gu, Namhee Kwon, Natalia Villanueva Linares, Paula Castro, Pierre Leguillon, Radouan Zeghidour, Raphaël Tiberghien, RohwaJeong, Romain Vicari, Ronan Lecreurer, Sun Choi, Stéfan Tulépo, Tami Notsani, Tadzio, Thomas Wattebled, Timothée Chalazonitis, Violaine Lochu, Yue Yuan, Zohreh Zavareh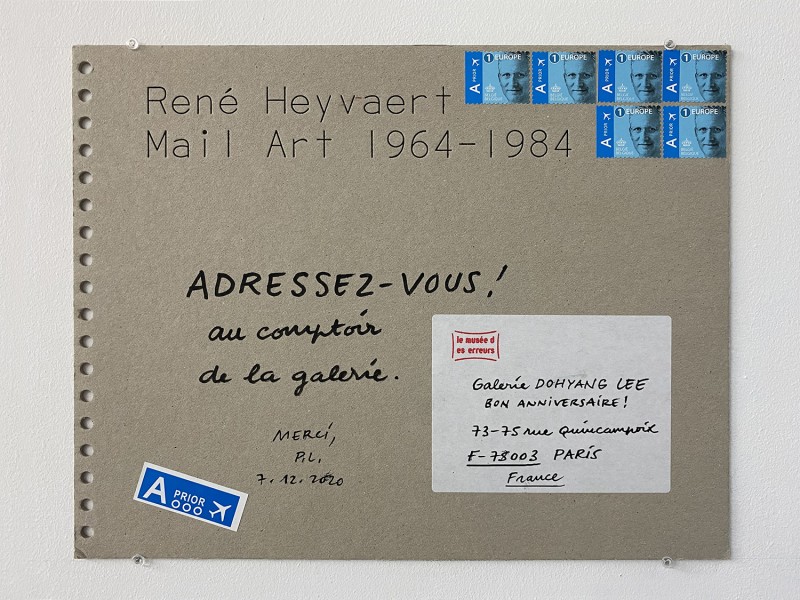 11.12.2020 – 17.04.2021


article by Alexia Pierre in Artaïs Contemporain
article by Marie de La Fresnay in Fomo-Vox
If artists do retrospectives, galleries do so to remember their existence. Indeed, we conceive the Dohyang Lee Gallery, not as an inanimate place, but as a living organism that evolves. For the special ten years anniversary, in a global context marked by the pandemic, artists the gallery met previously come back with gifts to share with the public and art lovers.
Gold, Incense & Myrrh is a title that illustrates this idea of generosity from the artists in such difficult times. "Gold" invites us to celebrate together the precious and unalterable place that art occupies in our lives. "Incense" invites us to seek the sublime in ourselves. "Myrrh", invites us to look back in ourselves with our own fragility, strength and humanity.


………………………………………………..

73-75 rue Quincampoix 75003 Paris France
Tuesday – Saturday 2 pm – 7 pm
tel : +33 (0)1 42 77 05 97
www.galeriedohyanglee.com




………………………………………………..