C A N V A S 73 – part I (REUNION)
03.05 – 29.05.2021
REOPENING
– Following the government announcements, the Dohyang Lee Gallery will reopen on May 19th. We will maintain a part of our activities and be reached through mail at
info@galeriedohyanglee.com
or telephone at
+33 (0)6 14 57 27 88
.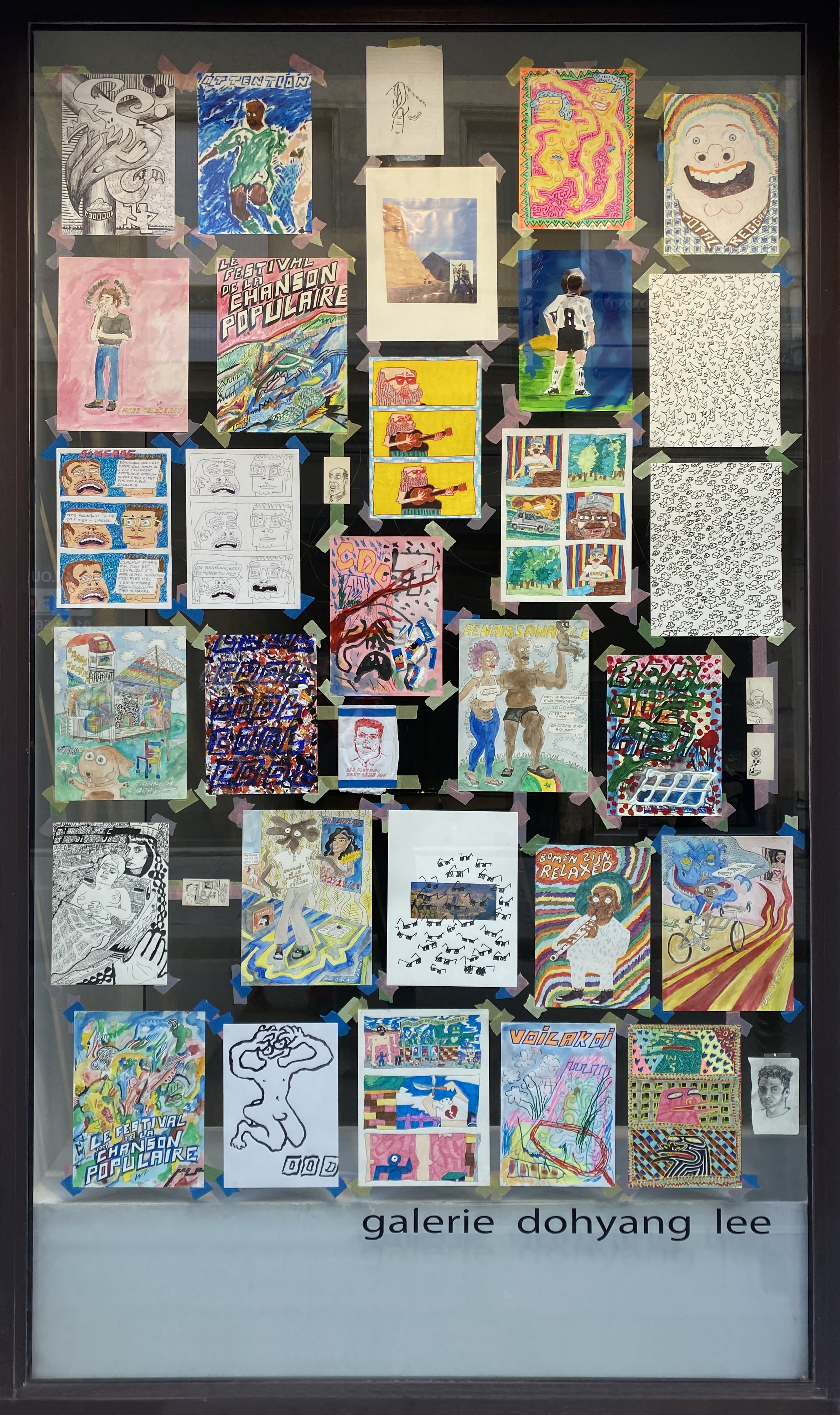 For the show window of the Dohyang Lee Gallery, Hugo Béhérégaray proposed to show a selection of drawings and collages made from 2017 until today. The selection is concieved as a meeting of shapes, ideas and colors on the vertical setting of the window. This composition is documented by a drawing painted from the inside of the gallery on the window next to it. Born in the Netherlands, Hugo Béhérégaray is a plastican living in Paris, from 2015.
………………………………………………..

73-75 rue Quincampoix 75003 Paris France
Tuesday – Saturday 2 pm – 7 pm
tel : +33 (0)1 42 77 05 97
www.galeriedohyanglee.com




………………………………………………..