You are here: Home // ACTUELLEMENT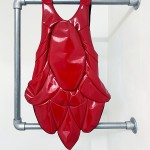 THE WORLD IN MY MOUTH Liste des oeuvres disponibles Solo show with NEFELI PAPADIMOULI Curated by Violette Morisseau 21.10 – 18.11.2023 The result of a gentle observation, The World in My Mouth unfolds along two intrinsically linked axes: the vision of Orion, your child, and your own vision. On the ground floor, you explore the changes brought about by motherhood, an inexorable experience of fusion....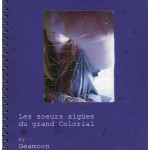 LES SOEURS AIGÜES DU GRAND COLORIAL NATALIA VILLANUEVA LINARES Opening on Saturday March 15th from 6 pm to 9 pm 15.03 – 26.04.2014 _____________________ Geamoon (Natalia Villanueva Linares), born in 1982, is a French-peruvian artist, graduated from the ENSBA. She lives and works in Paris and Peoria, ILL (USA) where, since 2011, she transforms an abandoned church into a cultural center. Exhausted...