You are here: Home // ACTUELLEMENT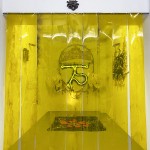 SPLEEN LE MAUDIT RADOUAN ZEGHIDOUR Available artworks list. 16.10 – 20.11.2021 Opening on 16.10.2021 from 6 pm to 9 pm Paris. On the millenary cobblestones saturated with cameras, heightened individuals are now beeping everywhere. Not only at work, but also in cafés, trains and hospitals. In this dull décor, a sad, awkward, antisocial, solitary outsider wanders about in search of paradise...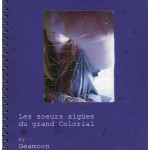 LES SOEURS AIGÜES DU GRAND COLORIAL NATALIA VILLANUEVA LINARES Opening on Saturday March 15th from 6 pm to 9 pm 15.03 – 26.04.2014 _____________________ Geamoon (Natalia Villanueva Linares), born in 1982, is a French-peruvian artist, graduated from the ENSBA. She lives and works in Paris and Peoria, ILL (USA) where, since 2011, she transforms an abandoned church into a cultural center. Exhausted...