You are here: Home // ACTUELLEMENT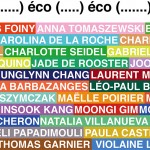 Collective exhibition with Alexis Foiny, Anna Tomaszewski, Boris Kurdi, Carolina De La Roche, Charlotte Delval, Charlotte Seidel, Gabriel Moraes Aquino, Jade De Rooster, Joongho Yum, Kyunglynn Chang, Laurent Mareschal, Léa Barbazanges, Léo-Paul Barbaut, Loïs Szymczak, Maëlle Poirier, Max Blotas, Minsook Kang, Moongi Gim, Morgane Porcheron, Natalia Villanueva Linares, Nefeli Papadimouli, Paula...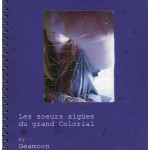 LES SOEURS AIGÜES DU GRAND COLORIAL NATALIA VILLANUEVA LINARES Opening on Saturday March 15th from 6 pm to 9 pm 15.03 – 26.04.2014 _____________________ Geamoon (Natalia Villanueva Linares), born in 1982, is a French-peruvian artist, graduated from the ENSBA. She lives and works in Paris and Peoria, ILL (USA) where, since 2011, she transforms an abandoned church into a cultural center. Exhausted...