No Newspaper this Summer
Chloé Dugit-Gros
11 September – 30 October 2010
The title makes reference to the repeated use of press cuttings, archive images and other documents sourced from the Internet in the work of Chloé Dugit-Gros. It also makes allusions to the artist's recent stay on American territory. No Newspaper This Summer exhibits, notably, new creations for which the sources of inspiration are more an experimentation with landscape.
This introduction to the method* reproduces the codes of the archaeological process. It's natural, therefore, that the grid used for research can be seen in What kind of color do you like to eat? And again, in the form of a checkerboard in Did you find a place where you could stay? Oscillating between topographical study and pictorial motif.
Chloé Dugit-Gros also intervenes in the space through multiple actions. Peaches, which presents, in the form of a game, the transformation of a message on an advertising panel, but also Walking on Valley of Fire, for which the artist specially made shoes made of blown tyres and then began a walk along the length of a national road, leading to her own demise. These two videos bear witness to the shifting of the workshop's territory through multiple attempts to exhaust a location.
The Point of Interest series acts as a uniting element, proposing a selection of monochromatic pictures, overhung by the motif of a knot, co-opting, in part the aesthetic of the exhibition borrowed from westerns.
No Newspaper this Summer also allows us to make a comparison with older more workshop-style pieces. This space that Chloé Dugit-Gros is looking to deconstruct with the American "S" series, relates directly to the liberty of the workshop-less artist, because of the recycling of the media that make up her work.
---
* The title is borrowed from a 2009 piece created in collaboration with Aurélie Godard.
click here for printable version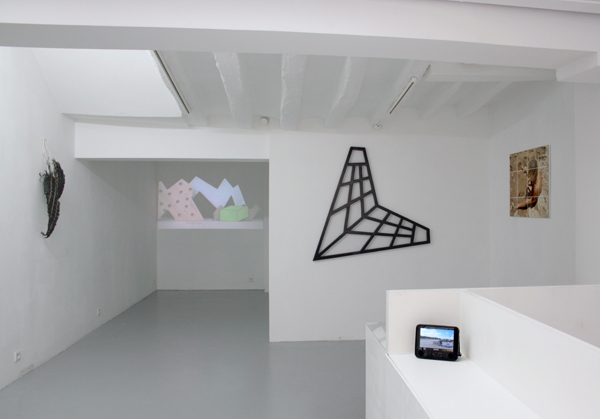 Walking on Valley of Fire
2010, tyre, shoes, 28 x 90 cm, unique piece
Prestidugitation
2010, colour video, 7', edition of 3
Talisman
2010, varnished wood, 123.5 x 110, 5 x 3 cm, unique piece
What kind of color do you like to eat ?
2010, digital print mounted on Dibond, 80 x 60 cm, edition of 3
Peaches
2010, colour video, 1' 05'', edition of 3
Prestidugitation
2010, colour video, 7', edition of 3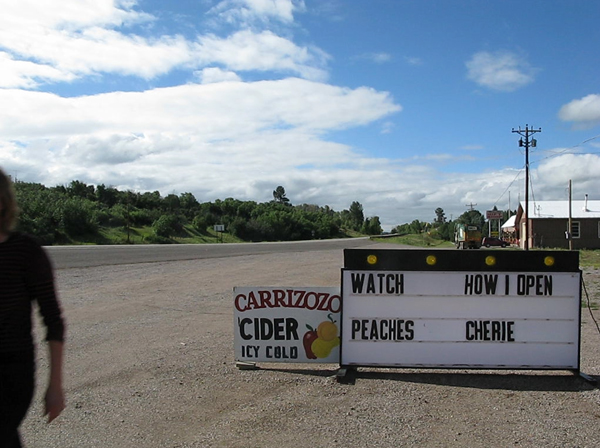 Peaches
2010, colour video, 1' 05'', edition of 3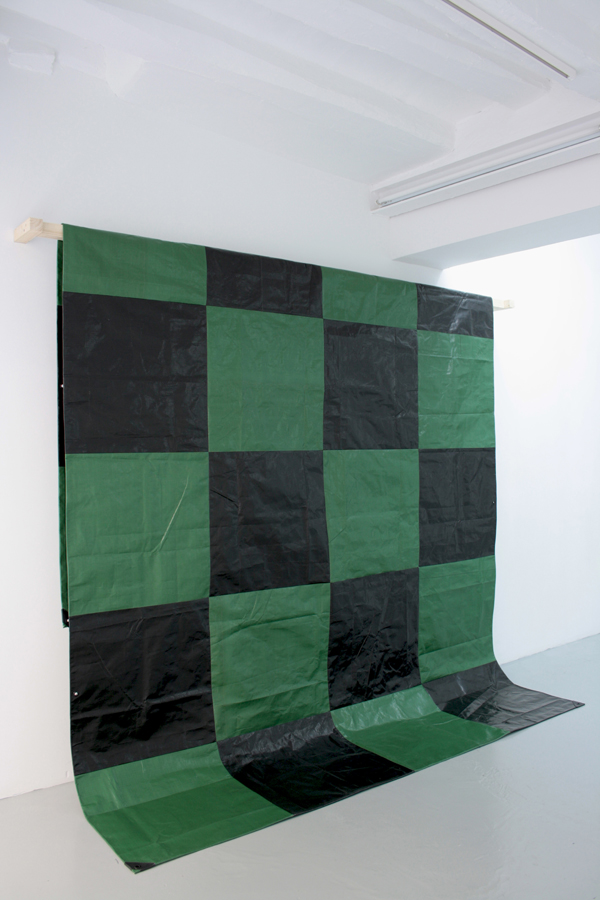 Did you find a place where you could stay ?
2010, plastic tarpaulin, wood, 230 x 400 cm, unique piece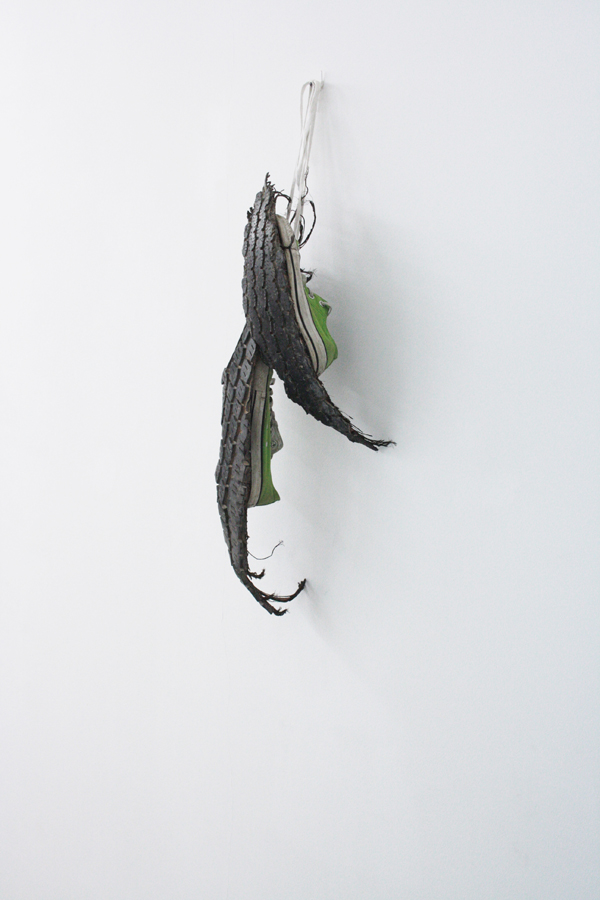 Walking on Valley of Fire
2010, tyre, shoes, 28 x 90 cm, unique piece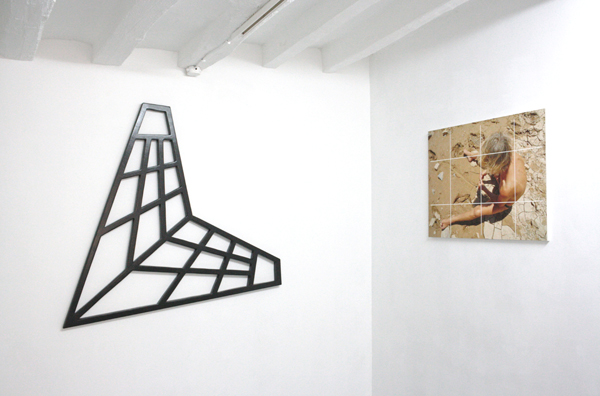 Talisman
2010, varnished wood, 123.5 x 110, 5 x 3 cm, unique piece
What kind of color do you like to eat ?
2010, digital print mounted on Dibond, 80 x 60 cm, edition of 3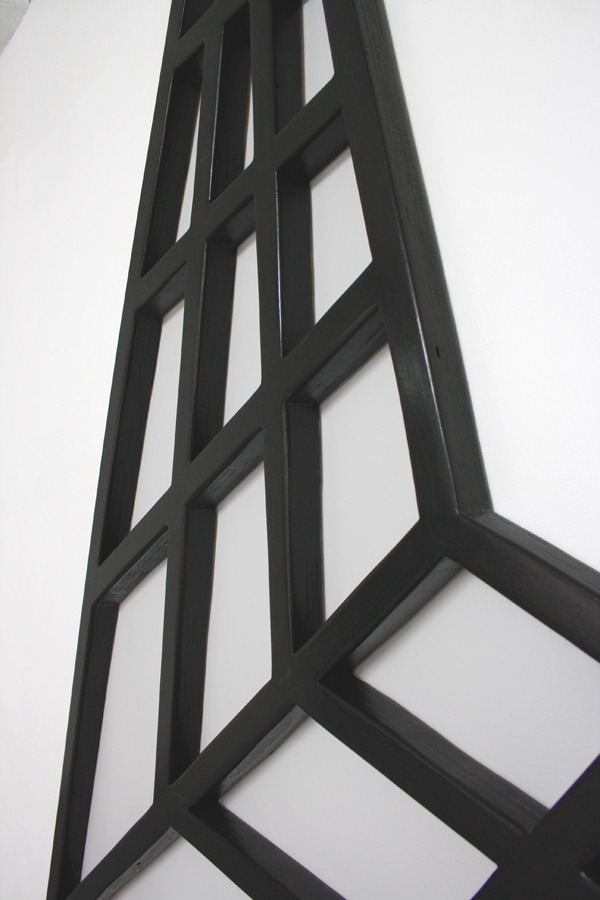 Talisman (détail)
2010, varnished wood, 123.5 x 110, 5 x 3 cm, unique piece
Mystical Fire
2010, colour video, 9'41'', edition of 3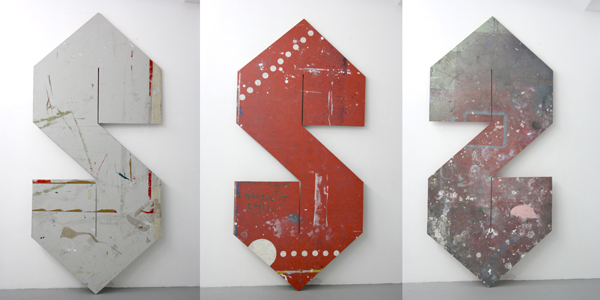 « S » américains
2008, cut-up workshop tables, 210 x 100 cm, unique pieces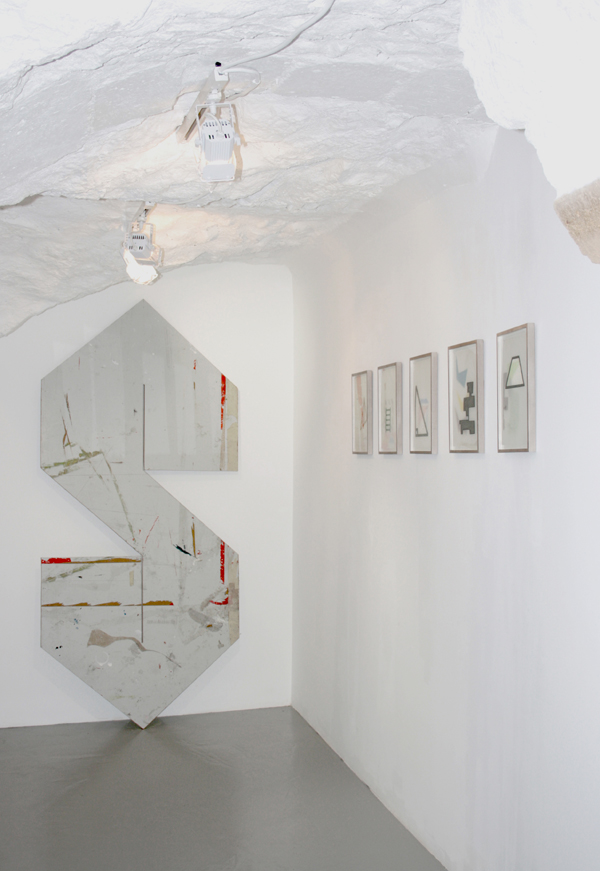 « S » américain
2008, cut-up workshop tables, 210 x 100 cm, unique pieces
Untitles
2009, framed tracing paper drawings, 25 x 34 cm, unique pieces